[Interview] An Expert's Perspective by Karen Angus, Sales & Marketing Director at Evaco Group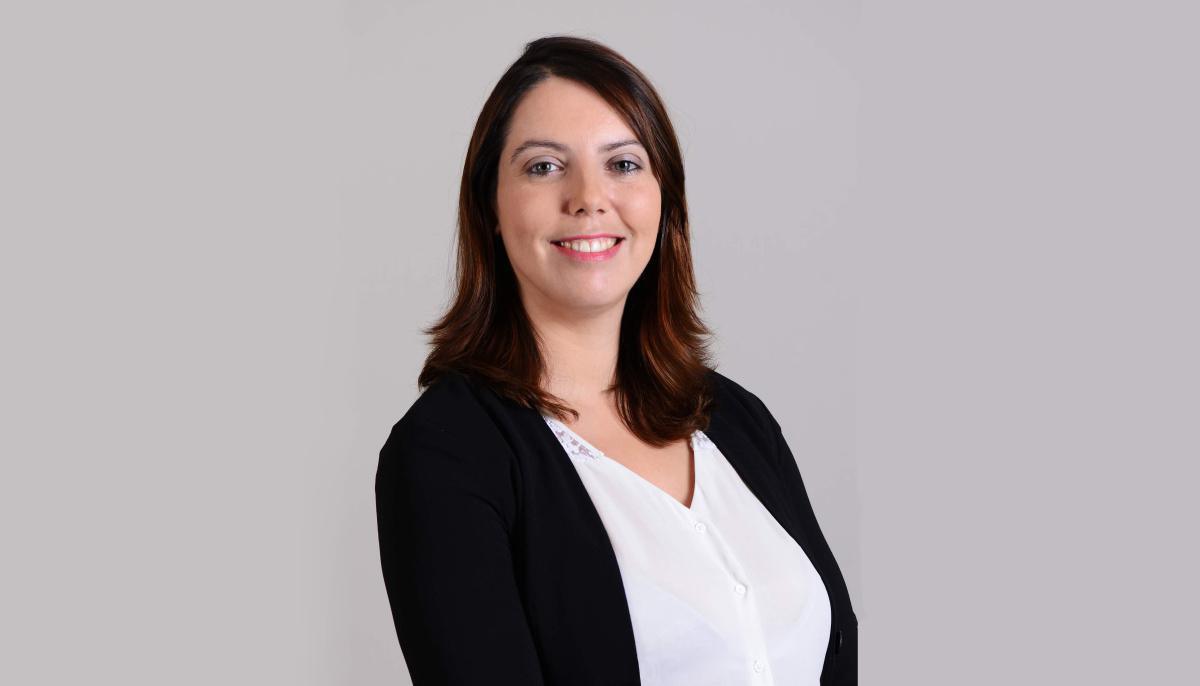 Thanks to your many years of experience in the Real Estate sector, what are your thoughts on the development of this key industry of the Mauritian economy?
Throughout recent years, it has become more and more clear that the Real Estate Market has grown into an undeniable pillar of the Mauritian Economy. With investments rising to more than 350 billion rupees, this sector can now rightfully claim its position as a key part of the economical backbone of Mauritius Island. Such an amount represents more than half of the investment done by the Private Sector and naturally turned out to have the desired impact: According to a recent report by Statistics Mauritius, the Real Estate is one of the thriving industries that has contributed the most to the island's economic growth in 2017.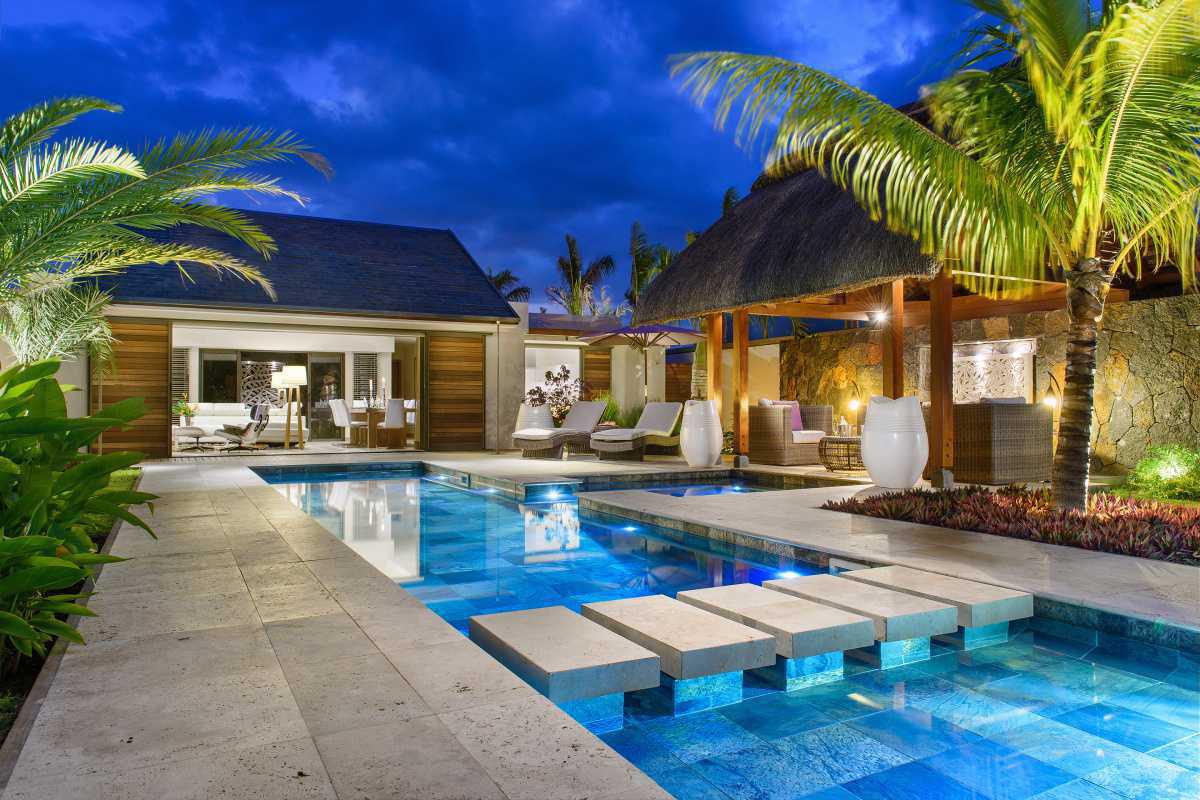 From a commercial perspective, this year has been an excellent one for the Evaco Group. The Clos du Littoral II met with unprecedented success. This high-end residential project covers 7.6 hectares and as at date, more than 90% of the lots has been sold. Given the current trend, we can expect to exceed our targets in the coming years.
Looking at the fast-paced growth of Luxury Real Estate, one can sense that investors now tend to be more attentive to their purchase experience and more demanding when it comes to the quality of the projects. In response, the Evaco Group launched Secret Private Villa Resort in 2018 - a unique palace concept in the entire world. Secret is a luxury hotel offering private villas of the highest standard. With the design of this project, the Evaco Group is set to revolutionise the local Real Estate market by capitalising on a world-class vision.
Which types of real estate projects are most popular among your clients?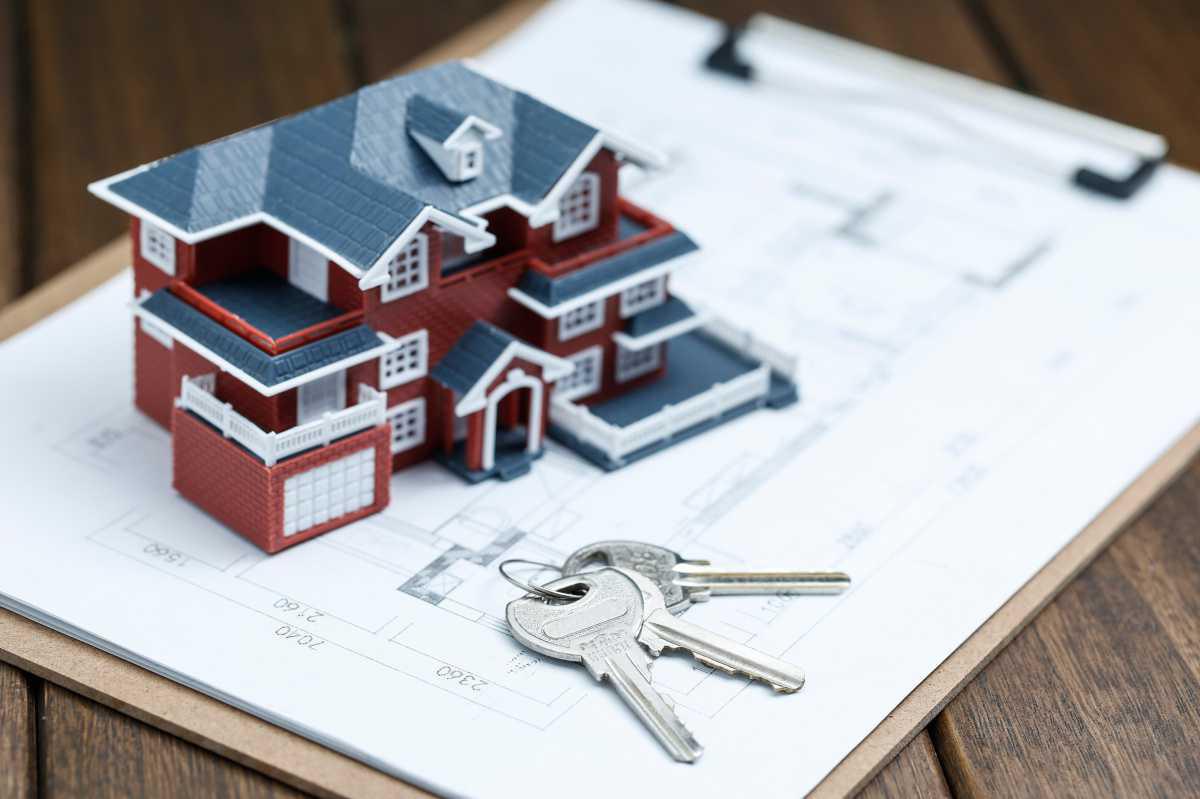 Our buyer's profiles tend to vary. This is why we, at the Evaco Group, strive to adapt our offers and Real Estate initiatives to the changing needs of our customers. By doing so, we also ensure all requirements in terms of high-end design, construction and return of investment are met. Client satisfaction clearly remains one of our top goals.
What services do you offer?
We offer a dedicated service and a personalised support. Our reliable and professional team accompanies the client in every step of the acquisition from searching for the desired property, settling down in the Mauritius to the legal dimension of Real Estate purchase locally.
What is the scope of innovation and investment in the Real Estate sector in Mauritius as well as abroad?
Real Estate and Construction represent 10% of Gross Domestic Product (GDP) altogether – making them two very dynamic sectors within our economy. Moreover, the Real Estate market generates billions and billions of rupees annually in terms of Foreign Direct Investment (FDI).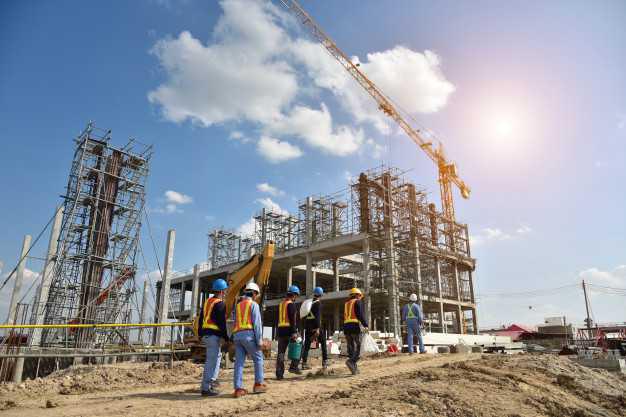 Setting aside the strong financial influence this industry can have nowadays, Real Estate development leads to other positive economic spin-offs. From creative jobs, providing an innovative platform for smaller companies to grow supporting existing industries related to Home needs, it has become irrefutable that Real Estate has widen the spectrum of innovative projects and technological break-throughs.
To meet the increasing demand of innovative real estate products, Evaco Group will soon launch two projects for both foreigners and Mauritians. We have seen that Mauritians increasingly invest in turnkey projects as Real Estate investment remains both an ideal and risk-free placement. It therefore totally makes sense that many Mauritian investors abandon unstable stock markets to invest in property. Even if according to figures, this remains a safe and profitable move, it is essential for us to offer a product with a better price-quality relationship in strategic regions.
How do explain the fact that Mauritius has become a destination of choice for foreign investors and expatriates?
Foreigners who invest in the Mauritian real estate market come mainly from Europe and South Africa. In Europe, the economic situation is still marked by crisis. Despite the optimism of the economic observers, taxation remains high. The economical and political situation in South Africa where growth is almost nil and the constraints for investors have been reinforced pushes them in equal measure to invest in Mauritius where they can confidently invest capital.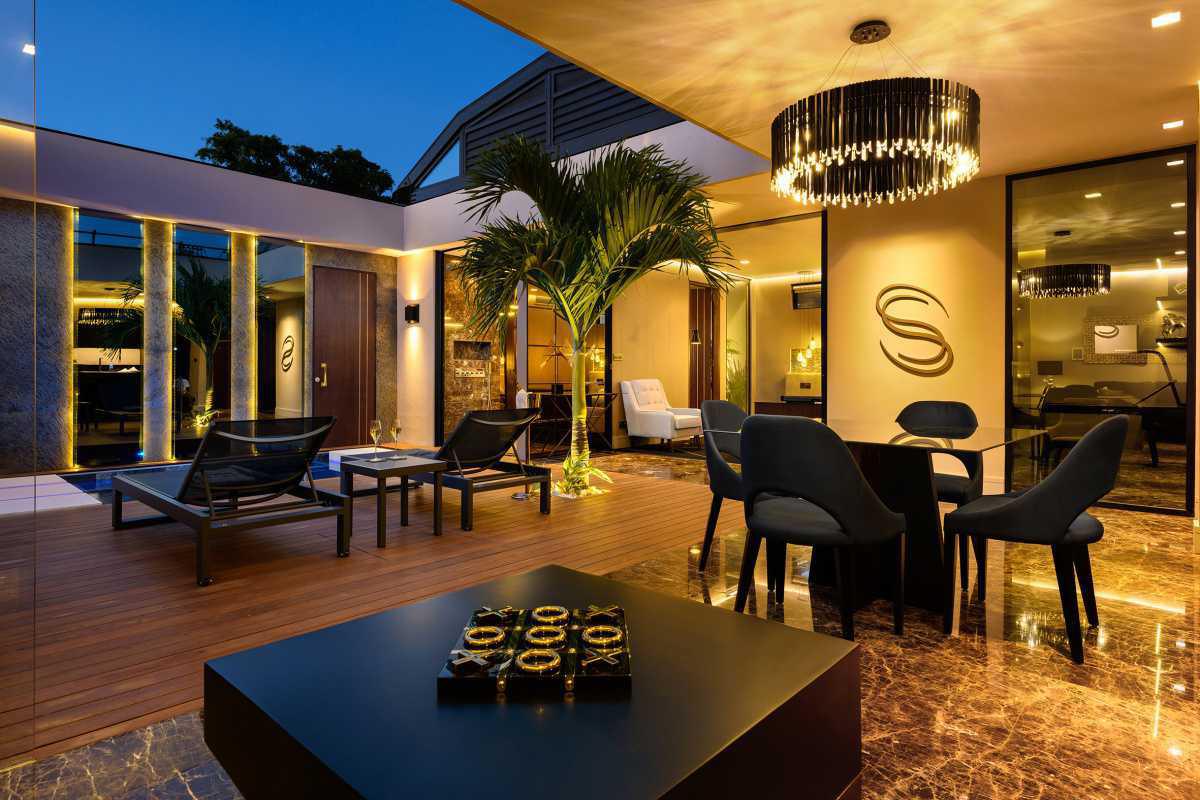 We therefore have every reason to be optimistic with respect to the real estate evolution in Mauritius. Statistics demonstrate that more and more French people are attracted to the Mauritian real estate market thanks to secure real estate programmes and tax benefits. As for South-Africans, it is the proximity and cross-systemic stability of the island that increasingly attracts them. Evaco Group continuously explores new markets given the fact that each market bears its own specifics and expectations. Our goal is link up with the targeted markets attracted to what Mauritius offers. Today, African countries like Mauritius definitely represent embody new strategic and promising tracks to explore.
Evaco has positioned itself as one of the best and most successful groups in Mauritius. How did you maintain this level of excellence and prestige with your clients?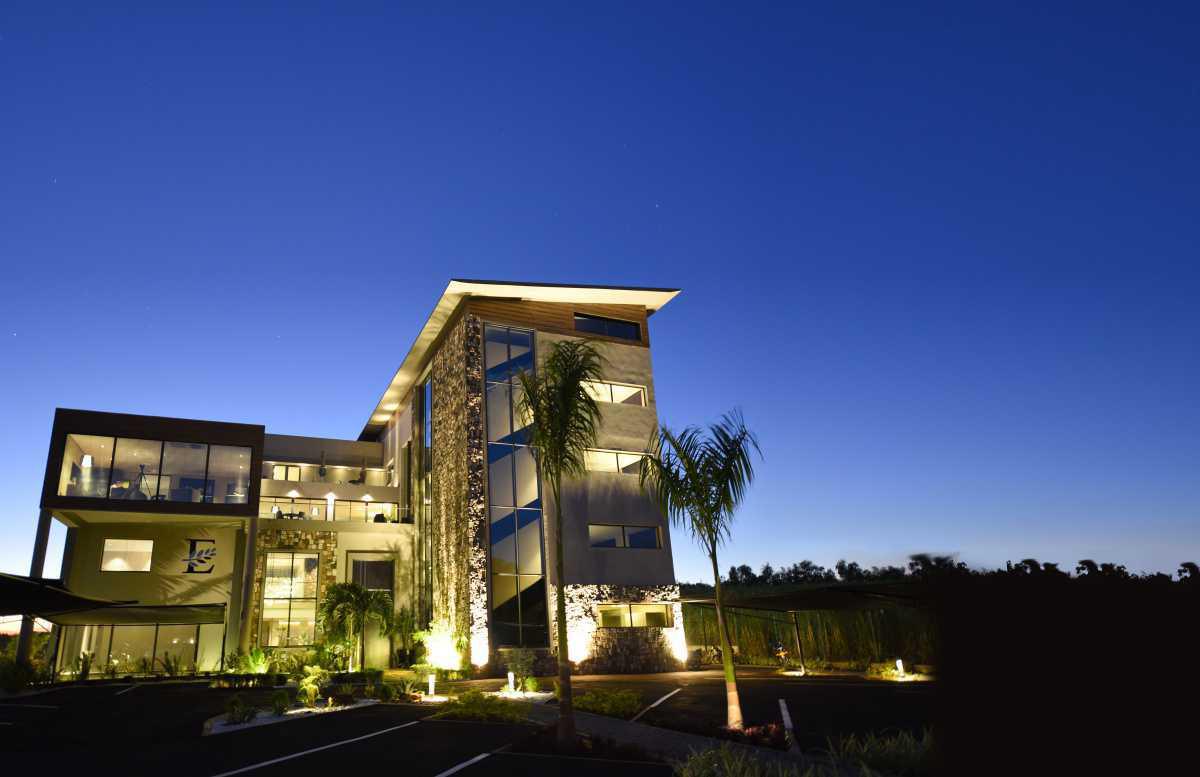 Founded in 2001, Evaco Group has developed its strategy by diversifying and increasing its production capacity. The group has extensively expanded thanks to its list of different projects like Oasis residential complexes, Athena, Clos du Littoral and the most recently unveiled, Secret Private Villa Resort, an unparalleled prestige concept and exclusive luxury hotel. Also, Evaco has further diversified into construction, subcontracting, manufacturing, logistic and hotel management.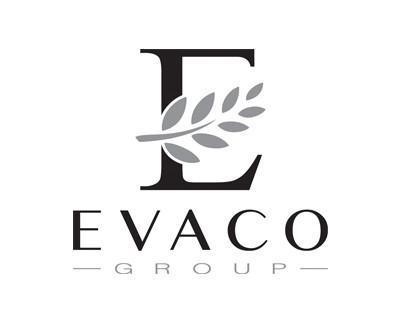 Evaco Group structures its mode of collaboration by adopting a line of conduct shared by all the actors of the company. The purpose of this measure is to give sense to every action and to guide engagement by strengthening cohesion. Our founding values are humility, trust, resilience, courage and excellence.
What are some Real Estate development projects that you are planning to implement in the near future?
We will launch two new projects in Mauritius and one abroad very soon. We constantly innovate through new property development moves in order meet market needs, boost our Group's global reach and to satisfy customers.